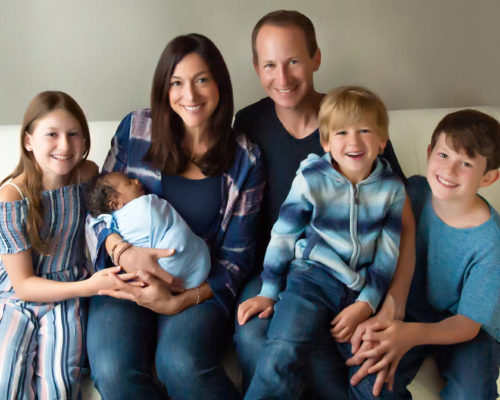 Lindsay & Matt Gopin | Founders
Meet Lindsay and Matt, founders of Rootz. As parents of four children in the North Shore, they are excited to be able to provide so many opportunities for our children, families, and amazing staff.
Lindsay studied Education and Kinesiology at Indiana University and earned her Master's degree in Social Work from Loyola University. In addition to Rootz, Lindsay also owns a private therapy practice focusing on children and families. She grew up performing in both Dance and Theater and the performing arts remains strong in her heart. Working with kids and impacting their lives is her greatest joy!
Matt studied business at the University of Iowa. He has spent the last 20+ years working in large corporations and consulting firms. If you see him around town, he probably will be coaching a sports team or have a child in his arms. We are thrilled to have his expertise at Rootz.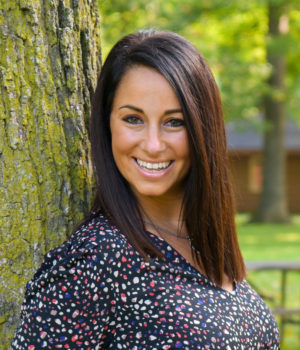 Lisa Panizo | Executive Director
Lisa brings multiple years of experience to the Rootz administrative team. A native of Deerfield, Lisa has worked with families on the North Shore for many years. Most recently, Lisa was the Executive Director at Starland and also worked as the Early Childhood Director at the Glencoe Park District. Lisa has also worked as a year-round Director at Banner Day Camp.In addition to her administration experience, Lisa was a classroom teacher with children from pre-school through middle school. After attending the University of Texas for her undergraduate degree, Lisa went on to receive her Masters of Arts in Teaching from National-Louis University. Performing is a passion of Lisa's. A previous board member of the Highland Park Players, Lisa has appeared on stage with multiple theatre groups in the area, including Up and Coming Theatre, Deerfield Family Theatre, North Shore Theatre of Wilmette, Center Stage Lake Forest, and many others.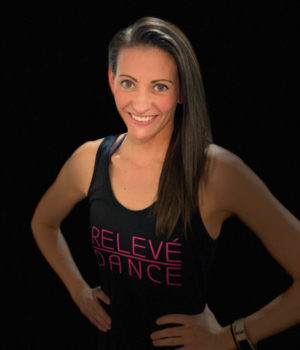 Jordyn Frelk | Dance Director
Jordyn is thrilled to bring Relevé Dance to Rootz! After 10 years at Starland, many spent as the Director of Dance, Jordyn created Relevé. Relevé is a program where dancers rise to their fullest potential in a nurturing and creative way. Jordyn has been teaching dance for 19 years all around Chicago and danced professionally with Core Project and Irreverence Dance. Jordyn is most proud of her role as "mom" to her two boys, Charlie and Blake.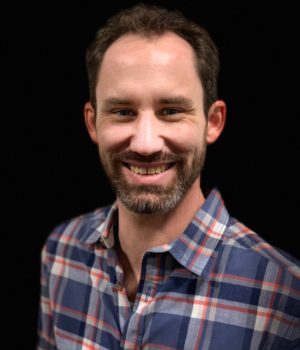 David Korzatkowski | Customer Experience & Enrichment Director
David received his BA in Theatre/Speech from Wagner College in Staten Island, NYC where he studied Musical Theater and Writing.
For the past 15 years he has been dedicated to Arts Education: Directing, Teaching, Performing, and Writing for children and their families; including serving as the Co-Founder and Artistic Director of the Theatre Academy at Forevermore Dance & Theatre Arts, Artistic Associate and Actor with Face to Face Productions, as a company member of Chicago's Quest Theatre Ensemble; and has also performed with Williams Street Repertory, and Wheaton Drama; and has served as a teaching artist with Windy City Performs, Child's Play Summer Camp at the Goodman Theatre, and Village Players Summer Theatre Camps.
In that time, David has taught and directed hundreds of kids in over 30 productions – he loves to see his students grow in confidence and self expression.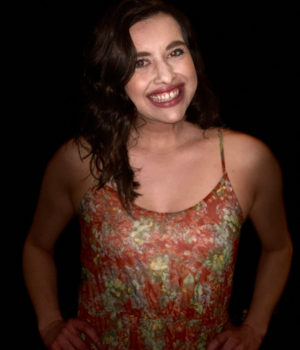 Amanda Nach
Amanda is a teacher at Half Day School in Lincolnshire. She has directed in the past for Sarah Hall Theatre Company and Starland for all ages. You will also see Amanda performing in community theatre shows around the North Shore. Theatre is one of her favorite activities and this is a dream come true!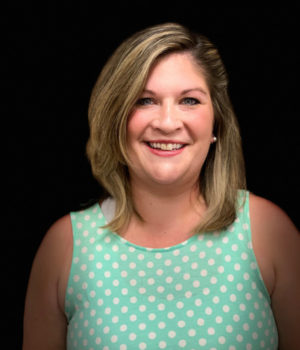 Amber Giudice
Amber is from Lake Zurich and started dancing at the age of three. She studied dance through high school at Bataille Academie in Barrington and went on to minor in dance at Elmhurst College. While there she was involved with a growing dance program as well as the dance team, but Amber's involvement doesn't stop there! She was active with St. Anne Community Theater starting in 2003 until it ended in 2013. The last three years of the program she worked as a choreographer. She has studied ballet, tap, jazz, musical theater dance, and social dance (cha-cha, fox trot, tango, waltz). Aside from dance and musical theater, Amber is also a golfer. She was on both the high school and college golf team where she became the captain senior year. The previous Dance Company Competition Manager at Starland, Amber is excited to bring her dance training and experience to Releve. She is beyond thrilled to be working with so many wonderful kids of all ages. "Live life to the fullest and never look back. There's always something in the future waiting for you".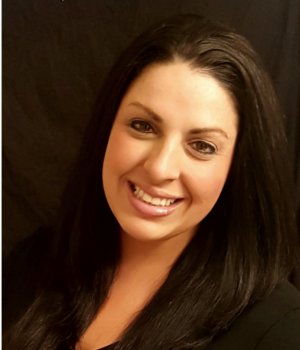 Andrea Shekhter
Andrea was born and raised in Deerfield, IL. Growing up, Andrea always had a competitive nature involved in many athletic events, however quickly fell in love with gymnastics and cheerleading. While studying at Illinois State University majoring in Kinesiology and Recreation, Andrea decided to go a different athletic route and joined Rugby all while continuing her love of cheerleading as a choreographer for the surrounding schools of Bloomington, Illinois. Upon Andrea's homecoming, she had tried several different career paths involving her degree and found in her heart of hearts her passion lies with coaching. Andrea has worked with several different athletic facilities including Starland, however she decided to take a backseat to become a mother of now four children! While loving every minute of motherhood she is eager to get back into teaching and is beyond thrilled to join the Rootz family!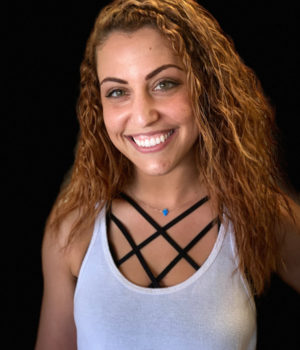 Arianna Rozen
Dancing since the age of 3, Arianna or " Ari" has been trained in Hip-Hop, Jazz, Contemporary, Broadway, Ballet, Modern, Tap, and Footwork. Arianna has appeared as a dancer in music videos with Chance the Rapper & Elephant Man, and has performed with Wiz Khalifa, Snoop Dogg, Mac Miller, Train, Afrojack, and Selena Gomez. She was also part of two Hip-Hop competition teams from 2012-2017, The Puzzle League & CODA, both of which have held #1 championship titles in the Midwest. While Ari teaches dance during the week, she also holds the proud title of owner & MC of Vibe Entertainment, an interactive DJ company providing entertainment for Bar/Bat Mitzvahs, weddings, school socials, birthdays, and other special events.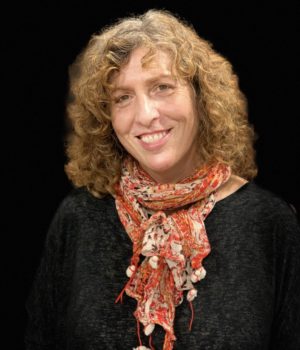 Audrey Pam
Audrey has practiced art education and art therapy for over 25 years. She has worked in several settings with many different populations including children with special needs and adults with mental health illnesses. She taught art at Starland for 10 years and is currently working with children in schools promoting creativity, problem solving and healthy self-esteems while using a variety of art materials. She has a Bachelor of Science in Education from the University of Wisconsin-Madison and a Masters of Art in Art Therapy from the School of the Art Institute of Chicago.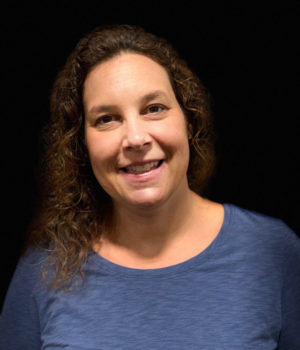 Beth Pieti | Stretch-N-Grow
"Coach" Beth has been teaching Stretch-n-Grow around the North Shore for the past 5 years. Beth's passion for children and fitness led her to her career in leading Stretch-n-Grow's EXERCITING movement sessions. Throughout her classes Coach Beth's goal is to teach children the joy of living a healthy lifestyle and developing good habits to last a lifetime.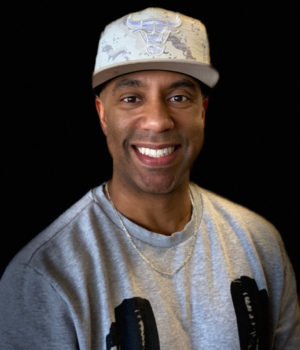 Brandon Brown
Brandon Brown is passionate about creating memorable experiences at all types of social events ranging from Bar/Bat Mitzvahs, weddings, and birthday parties with FAMOS! DJ Entertainment. He has been a professional entertainer for over 15 years. Music and dance have been a huge part of his life. He is currently a member of the Chicago Bears and Chicago Bulls Drumlines! Brandon has been teaching private drum and dance lessons for over a decade. His enthusiasm and passion radiates through his style of teaching. Being fit and leading a healthy lifestyle is also very important to Brandon. He has a 2nd degree black belt in a Korean Martial Art. Working with kids has also been a huge interest of his. He was a camp director at Banner Day Camp for seven years. He looks forward to sharing his knowledge and love for music and movement with both kids and adults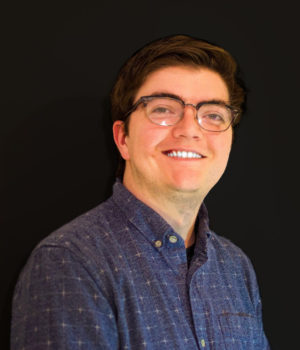 Camden Stacey
Raised on piano lessons and 80s hits, Camden Stacey has been surrounded by music his entire life. He spent his formative years in musical theater productions, dance classes, marching band, and hunched over a pair of turntables learning to rhythmically mix and mash his parents' old records. In late high school, Camden developed a passion for electronic music. Usually you sing along to the lyrics in a song; since a lot of the music he enjoyed had no lyrics in it, Camden taught himself how to replicate the sounds he heard in the music he enjoyed so he could beatbox and "sing" it to himself. His self-teaching came to ultimate fruition when he became beatboxer for the award-winning a cappella group Loyola University Chicago's AcaFellas and went on to become their lead arranger and director. Now Camden spends his time recording his own music, writing and producing for other artists and a cappella groups, organizing live concerts and events in Chicago through his company Reset Presents, and sharing the knowledge he has of unconventional forms of music with the world.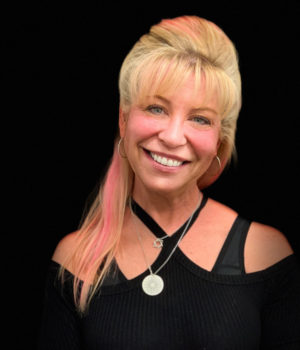 Cathy Jacobson
Cathy has been teaching dance and acrobatics throughout the north and south suburbs since the age of 14. She believes it is never too late to start dancing, and most enjoys teaching teens and pre-teens that are new to the dance world. Cathy spent 10 years as a professional dancer in the south suburbs, but has since stepped off the stage to focus on teaching. A former dance and gymnastics instructor at Starland, Cathy joined Rootz in January 2017. She loves everything about teaching.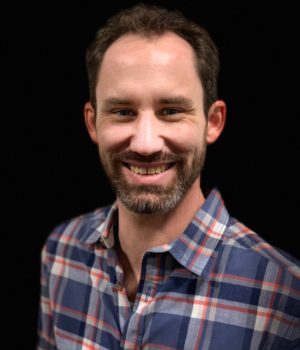 David Korzatkowski
David received his BA in Theatre/Speech from Wagner College in Staten Island, NYC where he studied Musical Theater and Writing.
For the past 15 years he has been dedicated to Arts Education: Directing, Teaching, Performing, and Writing for children and their families; including serving as the Co-Founder and Artistic Director of the Theatre Academy at Forevermore Dance & Theatre Arts, Artistic Associate and Actor with Face to Face Productions, as a company member of Chicago's Quest Theatre Ensemble; and has also performed with Williams Street Repertory, and Wheaton Drama; and has served as a teaching artist with Windy City Performs, Child's Play Summer Camp at the Goodman Theatre, and Village Players Summer Theatre Camps.
In that time, David has taught and directed hundreds of kids in over 30 productions – he loves to see his students grow in confidence and self expression.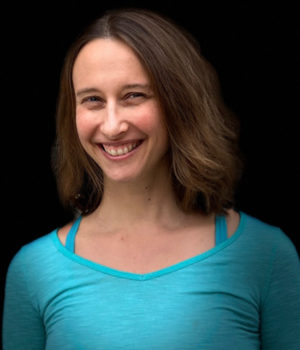 Jamie Horban
Jamie Horban began SoleStance(TM) in the spring of 2000 and has slowly grown it from one dance festival to multiple events nationwide. She is a dancer, choreographer, dance teacher, producer, and events coordinator. Born and raised in Chicago, she graduated from Northwestern University and trained with several dance companies in Chicago including Hubbard Street Dance Chicago, Gus Giordano, Ruth Page, Joel Hall, and Evanston School of Ballet. She has experience teaching and dancing all dance forms including ballet, jazz, modern, musical theater, tap, lyrical, as well as most cultural forms. Some of the dance and theater companies that Jamie has worked for include but are not limited to Atlanta Ballet, Northlight Theater, Interlochen Arts Academy, Blue Lake Fine Arts, Watertown Children's theater, Vintage Theater, CK Dance Company, Ballet Legere, Stone Mountain Park, Point Sebago Resort, Lou Conte Dance Studio, Jean Ann Ryan Productions, Cirque Du Soleil, Wolf Theater, Metropolis Theater, DDO Agency, Onstage Dance Company, The Chicago Cultural Center, Dance Chicago and many others.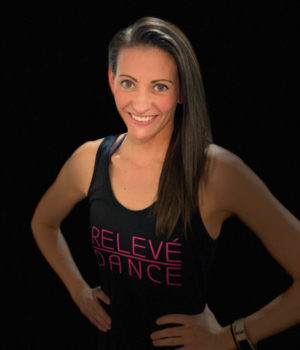 Jordyn Frelk
Jordyn has been teaching dance for 19 years all around Chicago and danced professionally with Core Project and Irreverence Dance. Prior to joining Rootz, Jordyn spent ten years teaching dance and directing the dance program at Starland. Jordyn is most proud of her role as "mom" to her two boys, Charlie and Blake.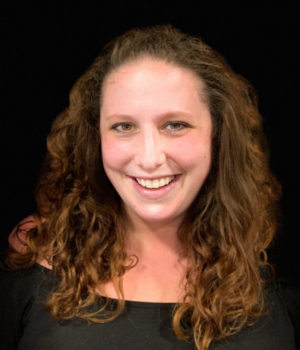 Katie Phillips
A theatre girl at heart, Katie has performed in, taught, and directed shows for over 20 years. Katie caught the theatre bug when she entered high school at New Trier, having already spent countless hours dancing and singing around her house as a kid – anything from Disney to Sinatra Katie eventually took her love for being onstage to making the productions happen backstage. Later in high school and at the University of Illinois, Katie began to discover her love of directing and choreographing. She has since served as the camp and theatre director for the Wilmette Park District's Broadway Bound Camp, director and choreographer for multiple Edgewood Middle School musicals, and teacher/director/choreographer at Starland Kids for over five years. In addition to the stage, Katie's other passion is kids! In 2009 she received her K-9 Master of Education from DePaul University.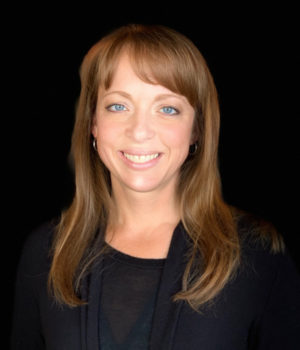 Lila Turner
Lila Turner is an experienced competitor, coach, choreographer, and dancer. Lila and her husband have traveled throughout the United States, Canada, and Europe to represent the United States in International Dancesport Competition (ballroom dance). They have performed guest television spots for NBC, ABC, and numerous music videos. Lila has an undergraduate degree in dance education, a master's degree in exercise physiology, is a Certified Pilates Method Alliance instructor with an emphasis on rehabilitation (studio certification: reformer trapeze table, barrel, chair & mat), and is a certified Dance Master of America.
One of Miss Lila's favorite sayings is "dancing with the feet is one thing, but dancing with the heart is another." In her own life she has found that to be true. Dance is more than just correct technique, it is joy in the freedom of movement. Lila loves sharing that joy with all of her students and watching them improve and grow.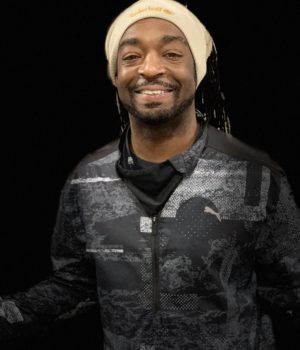 Marchello "Chello" Lee
"Chello" is an accomplished professional dancer and master instructor who attended Columbia College and Northeastern Illinois University. He has performed across the world where his fusion of Hip Hop styles, break dance, house, jazz, and ballroom were spotlighted. His passion and versatility has led him to many lead roles as an actor and dancer. He has worked with renowned artists across the world including choreography featured in music videos, dance teams/ studio, and Winner of 2005 Chris Brown dance down. Chello formerly was an instructor at Starland and continued his dance teaching with Rootz starting in January 2017.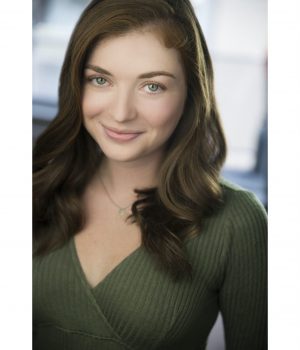 Mary Kate Foley
Mary Kate, riginally from the Philadelphia area, is thrilled to be joining the Rootz team! A proud graduate of Temple University's Musical Theatre program, she spent the last two years as a Resident Actor at Charleston Stage in South Carolina, where she performed numerous leading and featured roles in their Main Stage and TYA series, including: "Footloose" (Ariel) "Our Town" (Emily) "Steel Magnolias" (Annelle), "Mamma Mia" (Lisa) and Beauty And The Beast (Silly Girl). In Charleston, she fell in love with teaching theatre- whether in the classroom, singing songs about penguins, on the stage, choreographing "The Jungle Book", or, recently, on-camera via Zoom! She is excited to join this exciting program and can't wait to get started. www.marykate-foley.com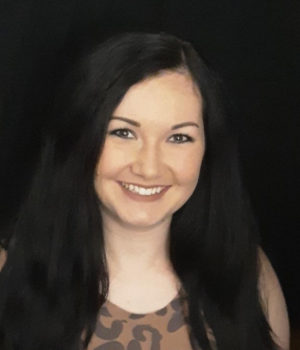 Nicolette Mills
Nicolette began dancing at the age of four years old. Nicolette has instructed dance classes for children ages two through twelve years of age, ranging from dance movement classes, to ballet, lyrical, jazz and hip hop. Nicolette graduated from Illinois State University with a Bachelor's degree in Child Development, and has been in the field of Early Childhood Education for the last 10+ years. She is very excited to be given the opportunity to combine her passion for dance with her educational background in Early Childhood here at Rootz! Nicolette's most cherished role is being a mom to her daughter Hazel.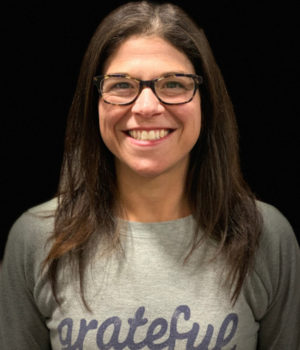 Robin Taxman
Robin taught special education for 10 years before becoming a mother of two and deciding to teach at her daughter's pre-school. Her love of yoga inspired her to bring the practice to children of a young age. After realizing that she could combine her passion for yoga with her love of children, Robin became a certified children's yoga instructor through Mini Yogi's, and continues to grow with every yoga class she teaches. A previous teacher at Starland, she continues her yoga practice with The Movement Junkies.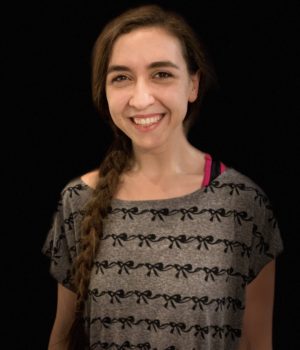 Sarah Makkawy
Sarah is a 2015 graduate of Benedictine College, where she majored in Elementary Education and minored in Dance. She has always been very passionate about the performing arts, especially dance and musical theatre, and began her dance training at age three. In college, she performed in numerous plays and was a member of the college dance team. She often spent her free time doing dance improvisation and choreography, and choreographed the premier production of a new play, Pas de Deux. For the past several years, she has been working with young children in various preschool, summer camp, and dance settings, and is now a teacher at Cardinal Bernardin Early Childhood Center in Lake View. She currently expresses her love of dance and theatre by performing in community theatre musicals around the North Shore.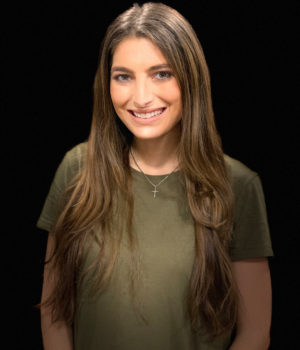 Taylor Ioannou | Ciao Bella Sewing
Taylor is a twenty something from Chicago and founder of Ciao Bella Sewing. Taylor's extensive background in fashion design and construction, from the School of the Art Institute and DePaul University, prompted her to pursue her passion and do what she loves. Taylor has a true passion for fashion; she loves being creative and original. Taylor and the Ciao Bella Sewing team have been teaching on the North Shore for the past couple of years. The team of expert sewers and designers love working together and teaching students of all ages.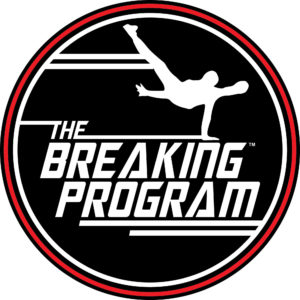 Breaking Program
The Breaking Program was founded by Ryley Mikos in 2017 to provide private and in class breaking classes from Chicago to the surrounding Suburbs of Illinois. The goal is to raise awareness about this dance culture while respecting its origins. The Program was designed as an extracurricular activity for grades 1-12 where students would learn authentic Hip-Hop/Breakdancing from certified teachers with years of training and experience.
The Breaking Program is also a performing arts company that provides live entertainment and services for corporate events, celebrations, theme parks, sporting events, festivals and more! The team gives you the ability to customize your performance, to fit and fulfill the needs of your event.

Harmonious Horizons | Tiffany Gates Etchell
Tiffany, Center Director/Owner, Harmonious Horizons, has worked with young children for over 15 years and has enjoyed every minute. She began as an assistant instructor in Pre-Ballet and Tap classes and then became the main instructor for early childhood dance classes at Diann's Dance Center in Cleveland, Ohio. Tiffany taught dance for 10 years before finding the Music Together® program, which encompasses everything she is passionate about – music, movement, creativity, education, and young children. She became a Registered Music Together instructor in the fall of 2004. She has taught Music Together classes for Wee Heart Music, Inc., Metropolis School of the Performing Arts, and Merry Music Makers, Inc.
Tiffany holds a Bachelor of Music degree in Vocal Performance from Ohio Northern University. She teaches private voice lessons and is Head of the Voice Department at Metropolis School of the Performing Arts in Arlington Heights. Tiffany has been a part of the theater community for over 20 years and has performed at NYC's Lincoln Center in a staged reading of a rock musical called Another Tomorrow. Tiffany was also selected to attend The Circle in the Square Theatre School, the only accredited acting school on Broadway.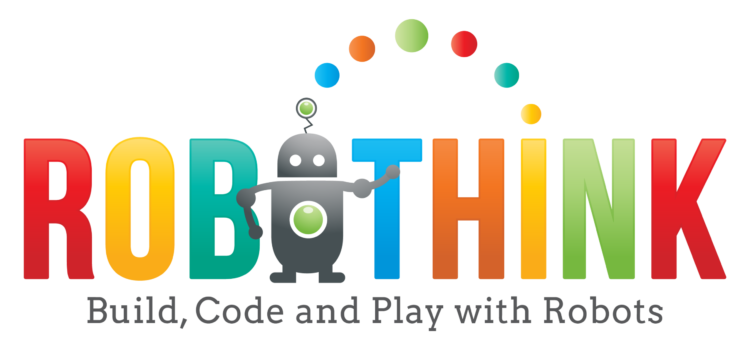 RoboThink
RoboThink is a STEM education company offering fun and exciting robotics, coding and engineering programs. We develop and manufacture a specialized robotics kit and leveled curriculum designed for students K-9. Our modular parts allow young students to use sensors, motors and electronics to build unique and creative robots. Our step-by-step, project-based workbooks introduce new concepts through fun activities and easy to understand ideas. RoboThink's programs are academically driven. Our proven STEM system teaches real and valuable STEM concepts such as: critical thinking, problem-solving, and coding skills. We offer camps, after school programs, workshops, and birthday parties.

Sticky Fingers Cooking
Let your child release their inner chef. Students will prepare and eat healthy, globally-inspired recipes all while loving and learning to cook in a fun, engaging and irresistibly tasty way that will turn even the pickiest eaters into avid food explorers.
Our fun, inspiring and creative chef instructors mix together a sense of engagement and excitement as they combine the love of cooking and fun nutritional facts , safe cooking skills and hygiene, jokes, geography, math skills, food culture, and history to help instill a lifelong love of delicious, healthy family cooking.
Your kids will have a blast every week discovering how easy and fun it is to cook (and gobble-up) tasty, healthy, American classics as well as globally-inspired Sticky Fingers Cooking recipes. Sticky Fingers Cooking encourages young chefs to explore exciting tastes, all seasonal and as local as possible, and master culinary skills that they can put to use in family kitchens while nourishing their bodies and minds.
We practice safe chopping, measuring and mixing skills, use a wide array of cooking utensils all while creating awesomely delicious recipes from the freshest ingredients. Full recipes will be created each class with our awesome master chef Sticky Fingers Cooking instructors. Each delicious new recipe prepared by your young chef will be accessible on our website after each class at www.stickyfingerscooking.com/recipes for cooking-up some delicious family fun at home.